Alert Traveler

AlertTraveler
is a mobile application for iOS and Android devices that utilizes GPS and your travel itinerary. AlertTraveler provides you with country and city intelligence to help you make informed decisions while traveling, safety and security alerts to let you know of any events that could potentially impact your travel or safety, and an instant check-in option allowing you to report your status back to administrators and travel advisors at your institution in case of an incident.
OIE will register all students with Alert Traveler.
The students will be responsible for downloading the app onto their phones.
Students will be eligible to download the app starting 45 days before program departure.
OIE will track student locations for the entirety of the program and no longer.
Alerts on your mobile device: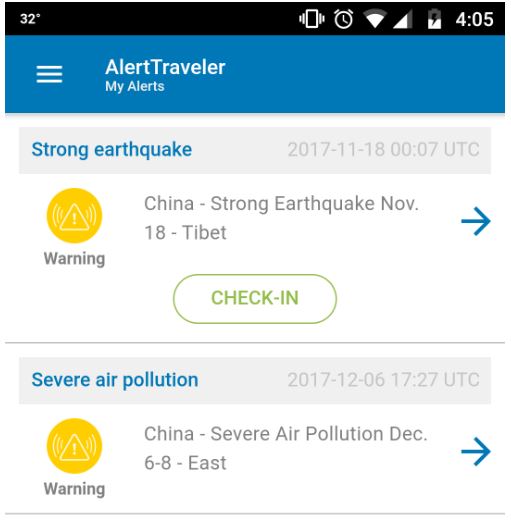 Check in feature: