FAQs
What is the UWSP Office of International Education?
The Office of International Education (OIE) is a unit of the University of Wisconsin-Stevens Point dedicated to providing low-cost, academically based travel-study for students. Participants often consider our programs to be the highlight of their university career. Perhaps no other opportunity can teach you as much about your world, your country, and yourself.
The hallmark of our programs has been extensive travel partnered with academics. All of our study tours have ambitious itineraries. Most tours give you an overview, rather than an intensive experience. We are necessarily frugal with accommodations, transportation, and tours.
Am I eligible to go?
You are eligible for most programs if you have at least a 2.50 Grade Point Average (GPA) or are in good standing at another college or university. Check with the OIE about special application requirements and study abroad opportunities. Our language specific based programs in France; Germany; Spain and Mexico require a minimum 2.75
Please refer to each program brochure for specific GPA requirements.
Do I need to know a different language?
A few of our programs require some language ability. Students applying to go to Mexico: Oaxaca, Spain: Valladolid, Germany: Marburg, or France: Caen, must have completed the equivalent of four semesters of college-level language courses. For some NSE locations there are language requirements. Please refer to the
NSE
site for these requirements. Other program sites have no language prerequisite.
How do I choose a program?
Give serious consideration to your academic and vocational aspirations. Any experience away will add to your future employability and broaden your personal horizons, but those that link to your long-term goals will be even more valuable. Some programs are less expensive than others, but all offer an incredible experience. Your primary consideration should be how the experience will help fulfill your goals. We welcome appointments to talk about your specific needs, or just stop by the office during walk in hours on Wednesdays.
Will courses taken away from UWSP apply to graduation?
All credits earned on approved UWSP away programs are granted through UWSP. In general, they are 300 (junior) level or above and many are general education requirement courses. In some cases, independent study options are also available.
To ensure that the offered courses fit into your overall academic program, plan early and consult your adviser.

Does my financial aid apply to the cost of the program?
For UWSP students, if you are eligible for financial aid, it will apply in at least the same amount you receive on campus. In most cases, additional loan money is made available to you. Please contact the Financial Aid Office, Room 103 Student Services Center, 715-346-4771,
finaid@uwsp.edu
, for details.
Eligible students from other schools may or may not receive financial aid from their institution. Application to UWSP may entitle them to financial aid. The Financial Aid Office will work with the OIE to ensure your financial aid is applied to your study abroad program. If any refund is due, it will be applied to your UWSP account.
What happens after I apply?
For short term programs, the leader will review your application. For semester programs you will need to schedule a final interview with the OIE Adviser. Once a decision has been made you will receive further instructions from the OIE.
You are ultimately responsible for preparing yourself for the study abroad or NSE program. Attend the orientation meetings. Listen attentively, ask questions, and take notes. Frequently students return and tell us that they wished they had prepared better.
When are payments due?
When you are accepted as a group member, signify acceptance by making your non-refundable acceptance payment. The first payment applies toward the announced price of the program. All fees are due when regular campus payments are due. Please check with the Financial Aid Office to know when your financial aid will be applied to your bill.
What does the announced program cost include?
Program costs include:
Full-time undergraduate Wisconsin resident tuition for semester programs; Minnesota resident students pay a reciprocity fee. Other out-of-state students must pay a nonresident surcharge which is based on the number of credits.
All UWSP Study Abroad air travel must be booked through Fox World Travel. NO semester long programs include air. For Semester Costs please see our website. For summer costs please see our website. When airfare is included, airport departure taxes, where applicable, are also included. For programs that do not include the air, we will provide you with the information to book your airfare with Fox World Travel. (This does not apply to NSE students).
CISI health insurance for your "official" time abroad; all students participating in UW System study abroad programs are REQUIRED to have the state mandated health/travel insurance coverage. UWSP OIE builds this cost into your program price. Under no circumstances are you allowed to opt out of this mandatory coverage. (This does not apply to NSE students.)

In addition, all participants in UWSP study abroad programs may also buy their own health insurance to cover extra medical/hospital costs in the event of sickness or injury while abroad.

Area field trips required as part of class requirements while at your major site
How many credits can I earn?
Students may sign up for a maximum of 17 credits during the semester. Each semester student must take a minimum of 12-14 credits depending on program requirements. For short term programs the credits will vary. Students must have 6 credits for summer to receive financial aid.
In rare cases, noncredit participation is permitted on our short-term programs, if the participant agrees to attend class regularly and pay the announced price.
NSE
credit requirements.
An independent study credit option (1-3 credits) is available in some programs. Graduate credit may aslo be available.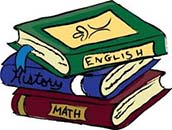 How much free time will I have on the program?
Students may allocate their free time consistent with class responsibilities. These are academic programs so students are expected to attend the classes for which they have enrolled. There is ample free time. Most weekends are free for semester programs, but check with your leader or designated on-site coordinator to be sure. Do not make extensive "break" plans until you arrive in the country to verify class dates.
Who is in charge?
The faculty leader or our designated on-site coordinator administers all aspects of the program. The administrator has the right to terminate the participation of any individual whose conduct disrupts the program, offends persons in the host country or state, breaks the law, or endangers someone.
Do I need a passport or visa?
Yes, for study abroad programs, acquisition of a valid passport is the responsibility of the student. Information on the process will be given to you upon request. It will save all of us additional stress if you already have your passport when you apply to a study abroad program. This is an example of a color copy of your passport information. Make sure to sign your passport!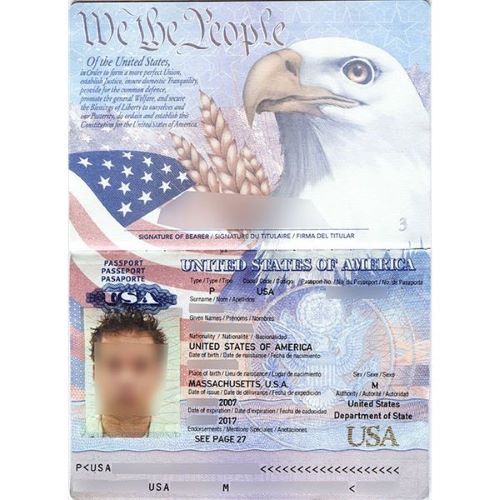 When visas are required
A visa is an official document allowing you to enter, study and/or reside in a specific country. Check your host countries' embassy or consulate services online to see if you need any special visas before you travel! This is an example of a UK visa.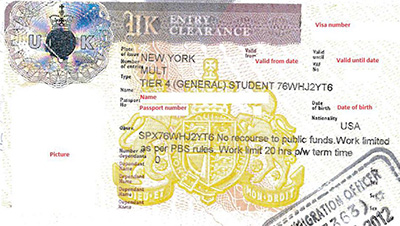 Studying in another country sometimes requires a special visa. Although our office cannot secure your visas for you, we will help guide you through the process for your study abroad experience. Please note: Visa costs are not part of program costs, and your out-of-pocket cost for a visa can be up to $500 or higher!
In some cases, your valid passport must be sent to the host country's embassy to have the visa physically added to your passport and you will need to appear in person at the consulate. This takes considerable lead-time and cannot be done at the last minute before departure!
In other cases, the visa application and visa is electronic.
Be advised that any criminal conviction may bar you from entering certain countries or obtaining a visa.

What happens if I need to withdraw?
When a participant withdraws from a program before departure or returns to the U.S. before completion of a program, the individual must communicate directly with the OIE as soon as possible to ensure all essential university procedures are followed and to receive the fullest refund possible. Airlines and international service providers, including foreign universities and their affiliated agencies, often require advanced payments and impose large cancellation fees. In case of a participant withdrawal, the OIE will strive to refund payments as much as possible to the individual, but the OIE is not liable for fees and charges imposed by partner agencies and universities.
All study abroad and NSE participants assume financial responsibilities for their experience well before the official departure date. International programming requires advance payments made on behalf of each individual participant to secure services such as academic lectures, tours, airfare and housing accommodations.
Please read the withdrawal and

refund policy

carefully.
NOTE: UWSP does not purchase trip cancellation insurance for program participants.
Individuals are encouraged to research trip cancellation insurance options and choose personally whether or not to purchase it.
Am I ready for travel?
Put some serious thought into studying abroad or National Student Exchange. If all you want is a vacation, your money may be better spent with a travel agency. Studying abroad and NSE can be exhilarating as well as frustrating, fascinating and frightening. It is a commitment to education as well as step outside of the norm.
UWSP Study Abroad and NSE exist to open doors for you. You should approach this experience with humility, with an open mind, and with a spirit of discovery, in the hope that you may learn about new cultures and other parts of the world. In that spirit, the Office of International Education invites you to share this adventure.