Health and Safety Abroad
If an emergency situation arises outside normal business hours, you should call the University's emergency number at 1-715-346-3456 (UWSP Protective Services).
Please note that this phone number is only for emergency situations where the health or safety of a student is an issue. Please be sure to describe the situation (including the name and program of the student) and indicate a phone number where we can reach you.


Safety Abroad and Resources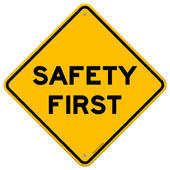 Our office takes necessary precautions, remains in close contact with our overseas partners, and will work with them closely in case of an emergency. We encourage students and parents to contact us if there are any concerns about safety or welfare on a study abroad program.
Students should keep the following safety-related issues in mind before and while they are abroad:
Before students travel to a country outside the host study abroad country, they should make sure to know the safety conditions of the country or countries they will travel to or through (review the country information at the
State Department Travel Page
Participants may want to consider having insurance to cover damage or theft of personal property they take with them abroad. Although occurrences are rare, students have encountered personal property loss due to a fire or other incident in the local residence overseas. Insurance company policies vary widely on the circumstances and amount of coverage for personal property abroad.


Health Abroad Resources
For more information about emergency health procedures, immunizations and precautions abroad, please utilize the following resources:
CDC Travel Information
World Health Orgaization

Most large cities as well as remote areas, in both the U.S. and abroad, suffer from common crimes. Students should use the same precautions abroad that they would in any large metropolitan area. The following are some general safety precautions we give to students:

Know where you are going. Do your homework before traveling: read guidebooks, look at maps, check with local staff, etc.
Do not flaunt valuables (laptop, cameras, expensive jewelry, wallets, purses, phones, etc.) and do not leave them unattended. You may want to consider wearing a money belt, concealed under your clothing.
If possible, lock valuables in a safe or in your suitcase.
Avoid unlit places and walking alone. Stick to well-traveled streets and walk in groups at night. Be especially cautious when you are new to a city and know little about what parts of town may be less safe.


Personal Safety for Female Travelers
A female student may or may not have thought about what it might mean to live as a woman in the country in which she will be studying abroad, but we encourage each one to do so. While it is impossible to generalize about the experience of women traveling in all places in the world, they may experience some gender-specific challenges when living or traveling abroad. This is not to say that it is more dangerous to be a woman in countries other than the U.S. In fact, the incidence of violent crime against women is higher in the U.S. than in many other countries. Language and cultural differences, however, might mean that what a woman considers appropriate behavior in the U.S. will be interpreted much differently by the men and women of her host country. This is further compounded by the fact that some people in other countries may have distorted or stereotyped notions about American women, based on images acquired through American films and advertising. The very characteristics of U.S. women such as independence and strength may be perceived differently in other countries.
A smile, eye contact, certain clothing, or the way a woman carries herself can connote different things in different cultures. While we will supply your female student with what information we can, she is her own best resource. She should read travel guides or articles and talk to women who have been to the host country. The more familiar she is with the customs and traditions of the host country, the more understanding she will have for why they exist and the safer she will feel while abroad.
Some safety suggestions women from past programs have made include:
Follow the example of women from your host country in terms of culturally appropriate dress and demeanor.
Trust your instincts. If you do not feel safe in a situation or someone's behavior is making you uncomfortable, get out of the situation immediately.
Travel in groups of at least two, especially when you are unfamiliar with a city or town.
Walk with purpose and avoid eye contact with strangers.
Firmly say "no" to any invitation you do not want and turn away. Ignore persistent overtures.
Do not drink alcohol in excess.
Take a self-defense class before leaving the U.S. to increase your confidence and teach you important skills.
Lock hotel rooms when traveling. Do not stay in hotels without adequate locks. It is not worth the savings to put yourself at risk.


Safety Precautions for Times of Political/Social Unrest or Conflict
In times of political or social unrest in the host country or region, or when the United States becomes a party to a political conflict anywhere in the world, additional precautions are advisable. This is a list of precautions for study abroad participants:Keep in touch with the current political situations by listening daily to the television or radio if available. If this is not possible, ask friends, host family, and colleagues to share with you any relevant information they learn. In case of an emergency, advisories may be made to the general public through the media. In case of an emergency, remain in contact with the on-site staff.
When in large cities and other popular tourist destinations, avoid places frequented by North Americans.
Keep away from areas known to have large concentrations of residents aligned with interests unfriendly to the United States and its allies. If in doubt, always consult with the on-site officials before undertaking travel to neighboring cities or popular tourist destinations.
Be as inconspicuous in dress and demeanor as possible. Wear moderate colors and conservative clothing. Avoid American logos on your belongings and clothing. Avoid large, loud groups.
Keep away from political demonstrations, particularly those directed toward the United Sates. If you see a situation developing, resist the temptation to satisfy your curiosity and investigate what is happening. Walk the other way.
Do not agree to newspaper or other media interviews regarding political conflicts. It is important to remain as inconspicuous as possible. Do not make reference to your program group. In such cases, always say "no comment" and hang up or walk the other way.
Health Abroad
Students should notify the OIE of any medical or psychological conditions you have that may impact their experience.


Physical Exams and Vaccinations
The OIE does not require students to have a physical exam before going away. However, it may be required for certain countries/visas. We do recommend that participants schedule a visit with their medical provider to discuss any concern; mild physical or psychological disorders can become serious under the stresses of life while studying away. We also recommend dental checkups and the completion of any necessary dental work before leaving. We urge participants to consult with their physician about any inoculations they should have before leaving for the countries in which they will be studying or visiting. The Study Abroad Office will schedule mandatory health meetings with the UWSP Student Health Services Center for those programs requiring a health meeting.


Medications and Prescriptions
Students who take prescription medicine regularly or expect to take any while away should take a sufficient supply along for the entire time abroad. Insurance companies may ask for a letter, which certifies that the student will be studying overseas. The Office of the Registrar will issue this letter if you need it. In addition, the OIE can provide a letter of participation.
Students should ask their doctor about the availability abroad of any prescription medicine they take regularly. Even if the prescription is available, it may be simpler to take an adequate supply along for the period abroad (provided it is not perishable). Be sure to keep all prescription medications in their original bottles to facilitate clearance through customs. In many countries, participants will also need to carry a letter from their physician stating why they need the prescription medication. Other countries may require prior authorization for carrying medications into the country. Participants should also be sure to carry a copy of all current prescriptions, including that for eyeglasses. All prescription medicines should be packed in carry-on luggage in case the checked baggage is lost or delayed. Drugs of any kind, whether prescription or over the counter, are almost always prohibited in international mail. Please be sure your student has all the required medications he or she will need for the entire time abroad.


Alcohol and Drugs
As with many customs, cross-cultural differences exist in the consumption of alcohol. Depending on the host country, students may find the availability and public consumption of alcohol greatly increased or decreased. Often, rules about the acceptability of alcohol use in certain situations or contexts are very different than at home.
Illegal drug use and possession are serious crimes. While drugs in some countries may seem easily available, this does not mean they are legal. Penalties for use or possession of illegal drugs can include jail terms, hard labor, and even the death penalty. If a student is arrested, he or she is subject to the host country's laws and neither UW-Stevens Point nor the U.S. Embassy can protect the student from the local legal consequences. In some places, even association with people possessing or using illegal drugs is considered the same as personal use or possession. While on a UW-Stevens Point study abroad program, participants are responsible for obeying all local laws.
If the Study Abroad Office hears reports that participants on its programs are using drugs or breaking other local laws, they will be confronted with the issue and may be asked to leave the program.


Food and Diet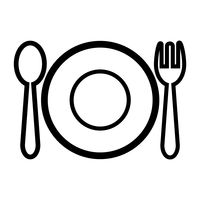 Although in many countries food safety is not an issue, there are several countries in which one needs to exercise caution. There are some basic rules of thumb that should help your student stay healthy.Avoid uncooked food purchased from street vendors.
Be careful with dairy products that are not refrigerated or pasteurized.
Do not drink water unless you know that it is safe for drinking; bottled water is recommended.
Avoid ice cubes in soft drinks unless you know that the water is safe for drinking.
Boil it, cook it, peel it, or forget it!
These are all precautionary measures that students should use upon arrival. Once they are more comfortable with the country's culture and food, they may decide to be more liberal in approaches to food.


Dietary Needs
Vegetarians or students on a special diet should be aware that their dietary needs might not be easily met in some countries. Be sure to discuss this with your medical provider. Students may also wish to consult the guidebooks, which include information for vegetarians and others with special dietary needs.


Eating Disorders
There are many cross-cultural differences in the meanings of food and in standards of beauty. Students with eating disorders may find these differences create additional challenges. A well-meaning host may insist on serving more food to students than they care to eat or someone may intend to compliment them by saying that they have put on weight. It is important to remember that this may simply be a reflection of the speaker's cultural beliefs and values.
Students with eating disorders should be sure to discuss their plans to study abroad with health care providers before leaving. We also encourage students to contact study abroad staff so that we can pursue finding support networks at the program site.


Sexually Transmitted Illnesses
As in the U.S., students traveling abroad should take appropriate precautions to avoid exposure to the HIV virus and other sexually transmitted illnesses. If you are HIV-positive, be aware that some countries may require HIV anti-body tests and there may be constraints on what countries you might enter. Contact the consulate or embassy of the country in which you will be studying and any others you plan to visit. In addition, be aware that many medications are not universally available; discuss with your physician the availability of medications you may need in the country where you will be staying. Be sure to follow the directions for carrying any prescription medicines. If you have any concerns or questions, we encourage you to contact a staff member in our office.